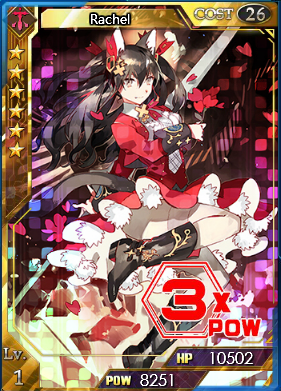 Star Level: ☆☆☆☆☆☆
Rarity: Super Rare+
Energy Cost: 26
HP: Base - 9547 / 10502 (Flash)
Power: Base - 7501 / 8251 (Flash)
Max Limit Break: 4
Spell: Talent: Brilliance- Increases Power by 100% when launching the first attack. 
College: Dragonale College
Illustrator: STAR MAGE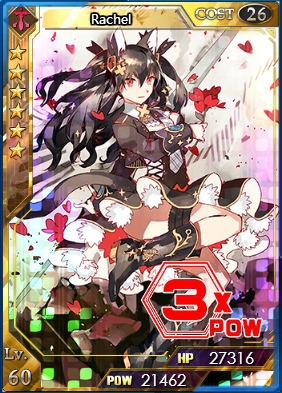 Intro: Rachel is lively and likes to make friends. Everyone likes her. But sometimes she is too enthusiastic in meddling in some affairs.
Obtain: Event Points ranking reward during the Mysterious Girl event.
Ultimate Form
Level: 60 / 60 (Flash) / 100 / 100 (Flash)
HP: 24833 / 27316 / 39987 / 43986
Power: 19511 / 21462 / 31419 / 34561
Ad blocker interference detected!
Wikia is a free-to-use site that makes money from advertising. We have a modified experience for viewers using ad blockers

Wikia is not accessible if you've made further modifications. Remove the custom ad blocker rule(s) and the page will load as expected.