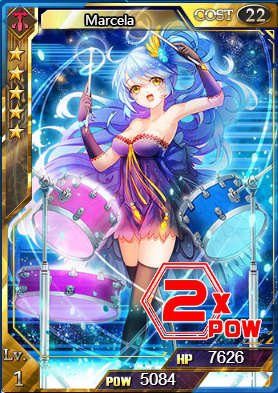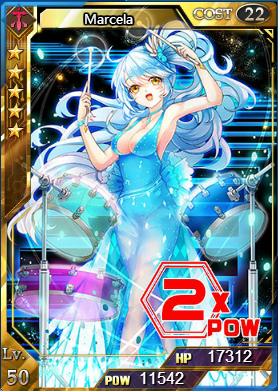 Star Level: ☆☆☆☆☆
Rarity: Super Rare
Energy Cost: 22
HP: 7626
Power: 5084
Max Limit Break: 4
Spell:  Talent: Flap - Restores 100% of card's HP when the card's level cannot go up anymore.  
College: Dragonale College
Illustrator: vetina 
Intro: Marcela dislikes all sort of rules of the college, instead, she likes casual living, such as kidding or tricking, which is just similar to her drumbeat.
Obtain: Daily Sign-in event for January 2015.  
Ultimate Form
Level: 50 / 90
HP: 17312 / 30866
Power: 11542 / 20578