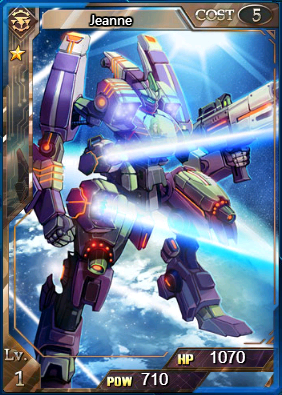 Star Level: ☆
Rarity: Normal
Energy Cost: 5
HP: Base - 1070 / 1177 (Flash)
Power: Base - 710 / 781 (Flash)
Max Limit Break: 3
Spell: #Machine Repair - Possibly restores a little SUPER when winning a battle.
College: Skyrage College
Illustrator: Echo
Intro: This machine is now named Jeanne.  It was once coded "A500-Prototype."  Its owner is a girl who has seldom gone out of it.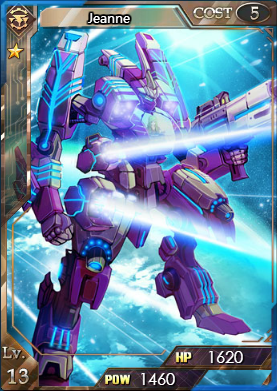 Obtain: Normal Infector drop, Exploration in some Daily zones.
Ultimate Form
Level: 13 / 40
HP: 1620 / 1782 (Flash)
Power: 1460 / 1606 (Flash)
Ad blocker interference detected!
Wikia is a free-to-use site that makes money from advertising. We have a modified experience for viewers using ad blockers

Wikia is not accessible if you've made further modifications. Remove the custom ad blocker rule(s) and the page will load as expected.