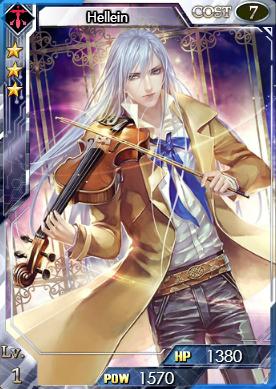 Star Level: ☆☆☆
Rarity: Rare
Energy Cost: 7
HP: Base - 1380
Power: Base - 1570
Max Limit Break: 4
Spell: Lure: Spiny Trap - Power increases by 100%
College: Dragonale College
Illustrator: Mengmeng
Intro: Before studying in the Starsea College, Hellein had been residing in a dark underground ruined city. So he has not yet got used to living in the spacecraft though he has living on it for several years. Since he heard music by accident, he has been indulging in music and even making a musical instrument his weapon.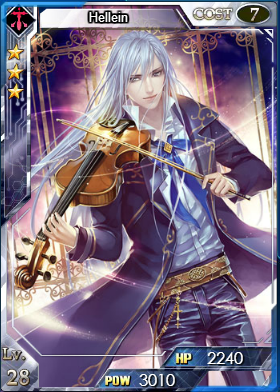 Obtain: Coupon Draw, Berserk Infector Drop, and Exploration in some Common zones.
Ultimate Form
Level: 28 / 60
HP: 2240 / 5800
Power: 3010 / 5700
Other
Not to be confused with 4-star Helene or 5-star event card Helenna.